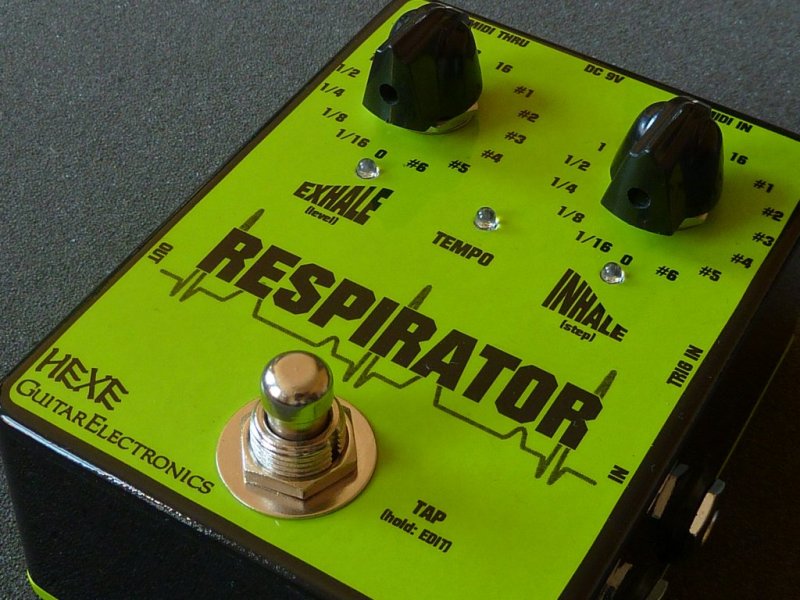 Advanced volume swell/pattern generator.
HEXE Respirator will generate perfectly synchronized volume swells (fade up and down) and pattern modulations. The sync source can be a midi clock or a tap tempo.
Demo videos / Sound Samples:
Features:
smooth volume fade in ("Inhale") and out ("Exhale"), synced to global tap tempo or midi clock,
fade in/out time can be set separately in range from 0 (instant change) to 16x global tempo interval,
automatically detects the midi clock,
4 available 16 step volume patterns for each section,
multi function trigger footswitch input,
high quality VCA chip used to control the volume,
standard 9V DC power requirement.
---