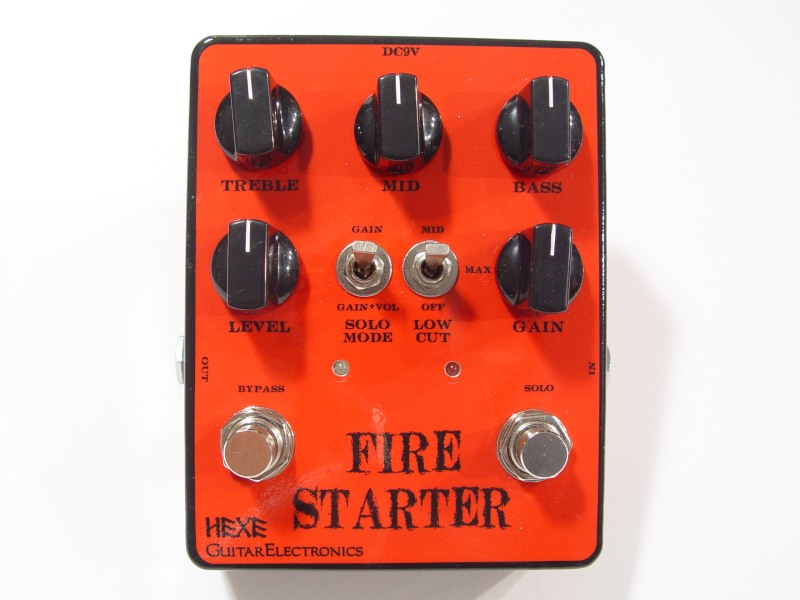 Distortion / Overdrive / Preamp pedal.
FireStarter was a result of many expriements with achieving a tube like sound in a high gain distortion.
Features:
Gain knob gives a wide range of distorted sounds, works perfectly with guitar's Vol knob,
3 band tone stack (Bass, Mid, High),
output Level knob,
True bypass footswitch,
second Solo footswitch,
Solo Mode switch. Sets the working mode of the Solo footswitch,

top position gives only a gain boost (more distortion),
bottom position gives a gain+volume boost,

Low Cut 3 position switch, sets the amount of bass band in the input signal,
power: 9V DC, 40mA.
Demo videos / Sound Samples: