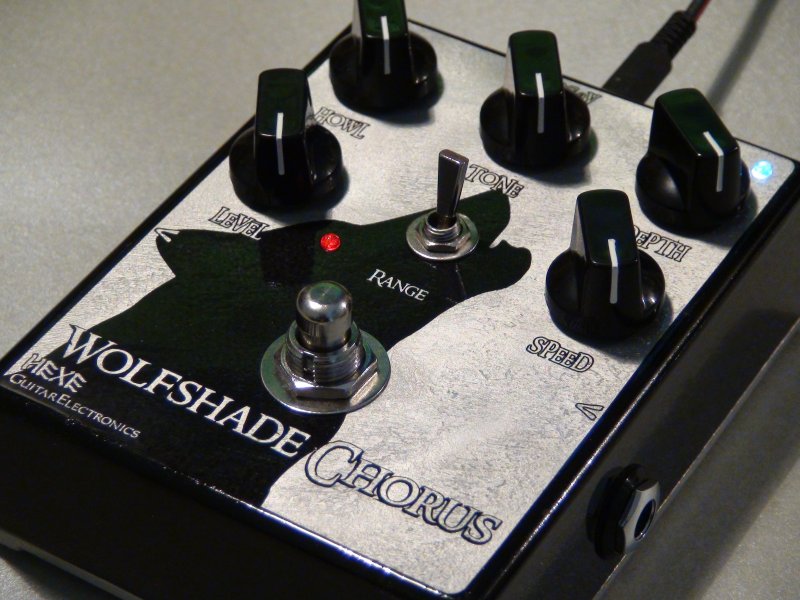 Chorus / Flanger pedal.
Custom designed modulation pedal aiming for typical 90's metal sounds.
Wolfshade chorus delivers a dark and warm chorus sounds and, as usually, some new unique features which make the pedal a versatile tool in musicians arsenal.
Wolfshade Chorus combines an analog BBD based chorus unit with a digitally generated modulation waveform. Additional Howl (Feedback) knob allows to produce a flanging effect, up to self oscillation. The output filter (Tone knob) affects the already mixed dry and wet (modulated) signals, this approach offers much a more wider sound spectrum than a typical filter placed in the wet signal path. The Range switch changes the BBD delay time range. Shorter times are better for flanging effects, longer delays are better suitable for choruses.
Demo videos / Sound Samples: